Petri Hytönen's painting installation  "SILUETTI" for Asunto Oy Helsingin Hopeatie 9
regarding the staircases of the housing company
Each resident leaves a mark on the house. Mostly, the tracks are related to the atmosphere, vibrations and overall comfort.
These traces are often "invisible," meaning we often take them for granted when moving to a new home. However
they are like the air around us and I would like to underline that air around us with my painting installation "SILUETTI".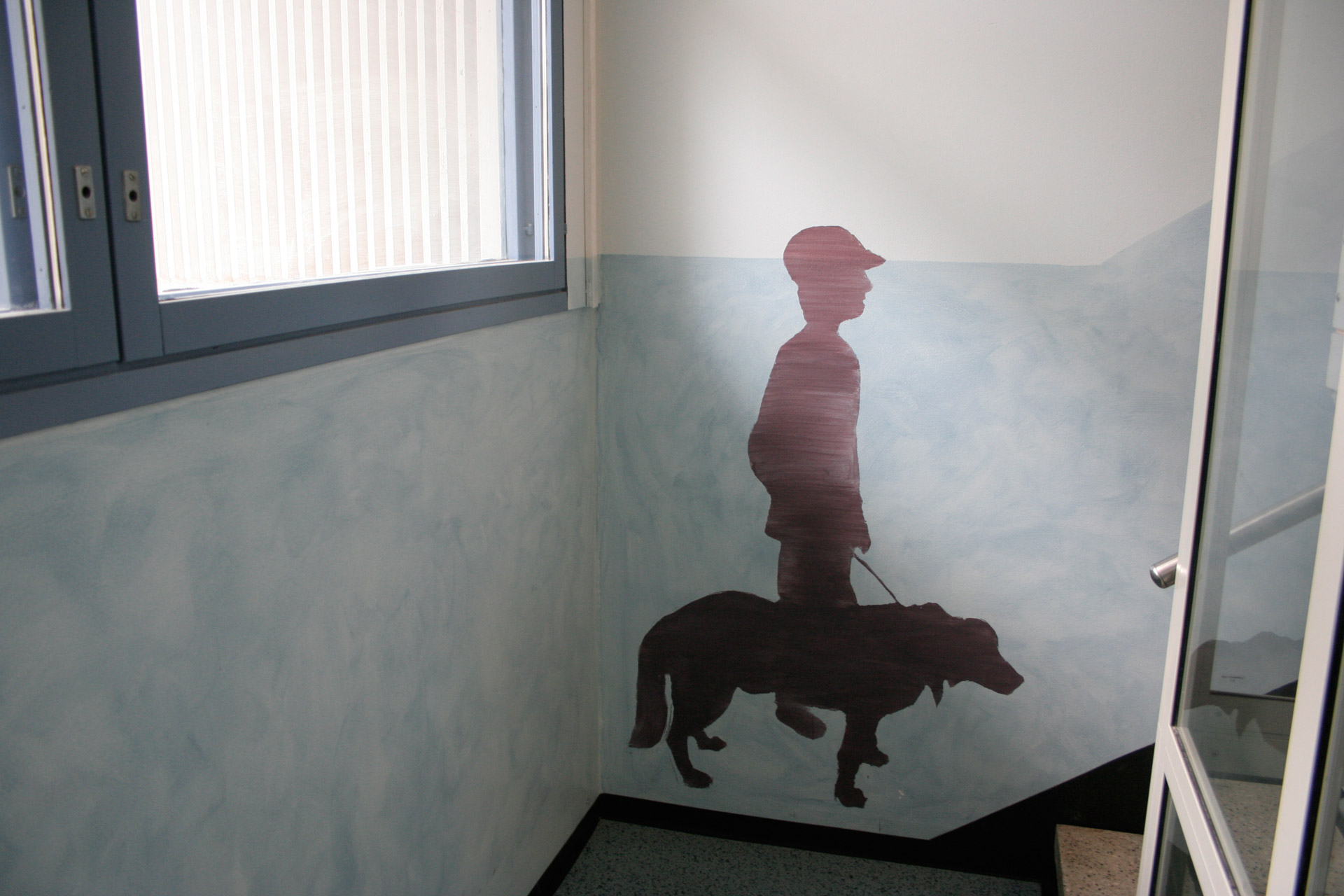 The installation is made of silhouettes that are anonymous and mysterious in themselves.
Lets us remember for example the long-time silhouette artist who cut silhouettes for the visitors with his scissors at the amusement park Linnanmäki.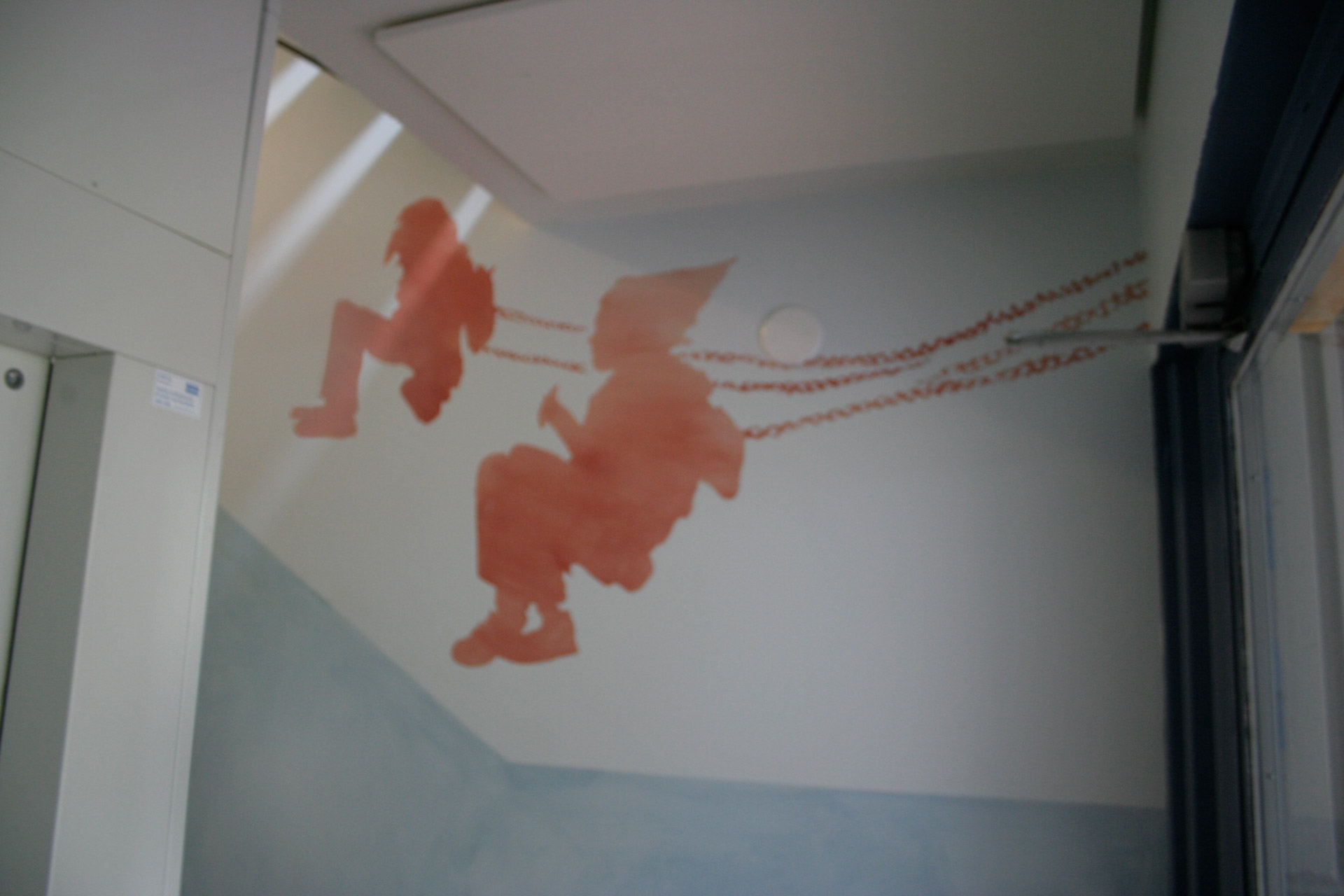 Interaction with the inhabitants created the idea that they could give me their own photos or pose for me so that I painted their silhouettes on their  staircase walls. I did around 50 silhouettes to six staircases and here You see couple examples.
The project was ordered also to improve the atmosphere in housing company. And in fact it did.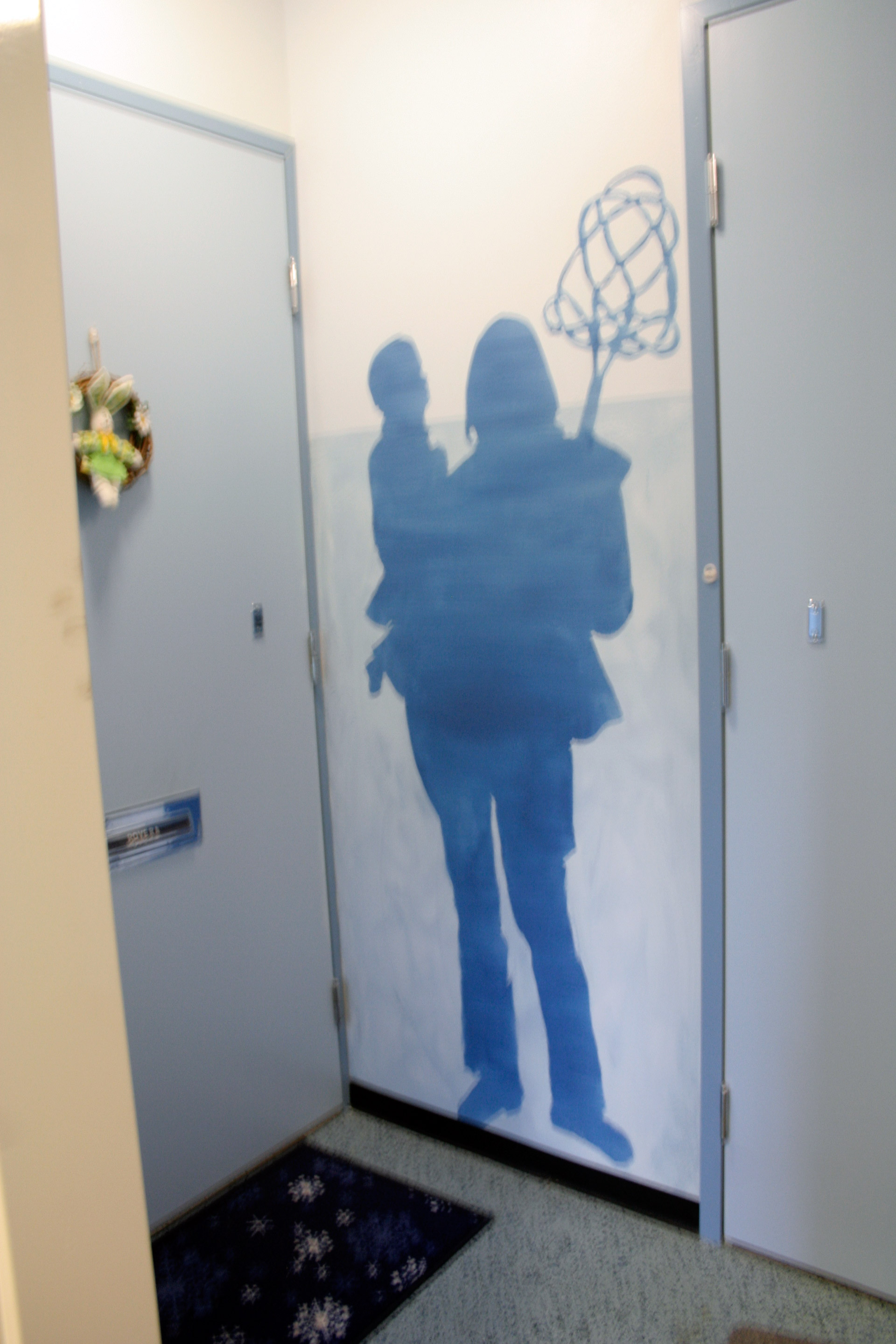 Petri Hytönen, 2007