Colorful Delirium series 2017-2023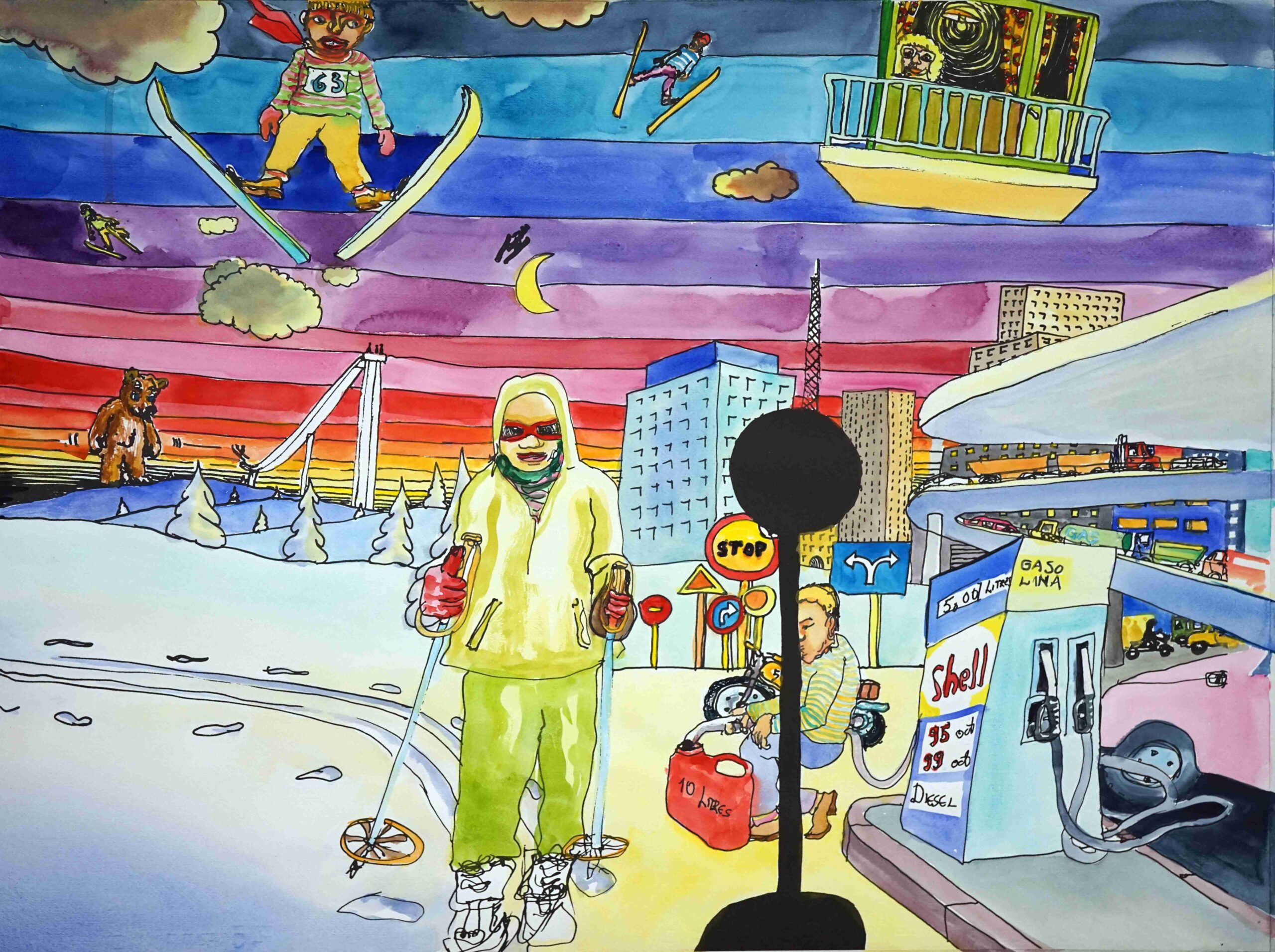 I still continue working with this serie.
In 2020, I started painting this black and white drawing series, which I started in 2017. Delirium came to be the name because of a serious inflammation caused an open path to my more unconscious drawing skills and was something that I could just and just do under really heavy medication and pain. 
The series is based on exploring the subconscious, pop art, euphoria and change. How black and white work changes when it gets colors.
At the same time, coloring also comes to mind.
In my case it is also about exploring color, juxtaposing black and white with color. And also about studying the color as chemically reacting substance on a moistened or a dry white paper.
And at the same time, the question is about scaling my drawing into a twice bigger pigment print. And so this new double bigger size print transforms into a new and totally different work in our eyes. 
Somehow I feel with these new "Colorful Delirium" serie that it is possible to implement the presentation method of the series as a printed product, online, as an exhibition, etc…