Black Birds – A metamorphosis of flying black creatures living here
around us; in our neighborhood, on our roof, in our yard, and in our minds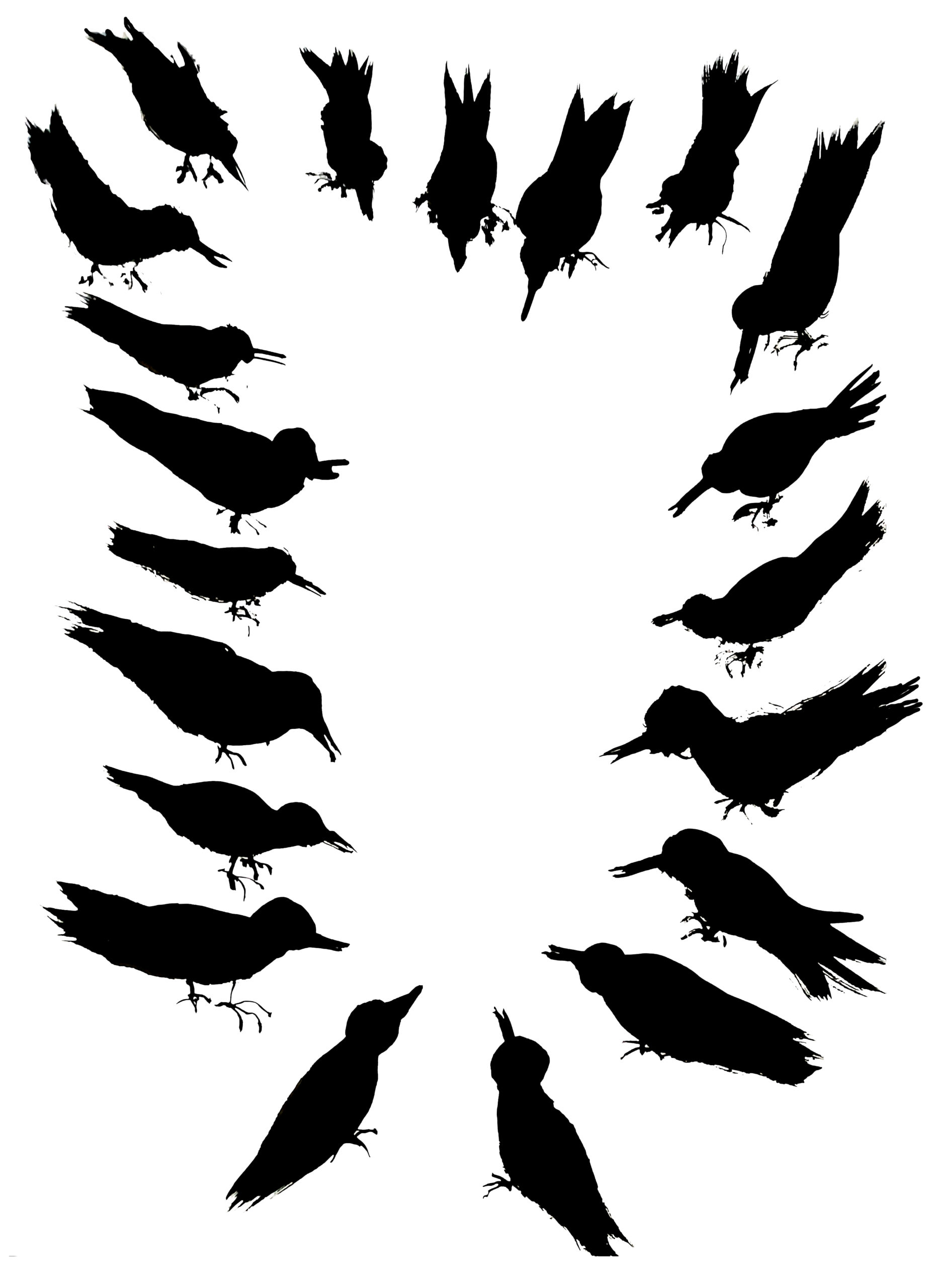 "Everyone needs Love", 2020, ink on paper
Living on the top of the hill in the old town of Porvoo with the black
birds affecting my consciousness .. there they have slowly creeped up a bit like water in a creek – naturally and at times self-evident.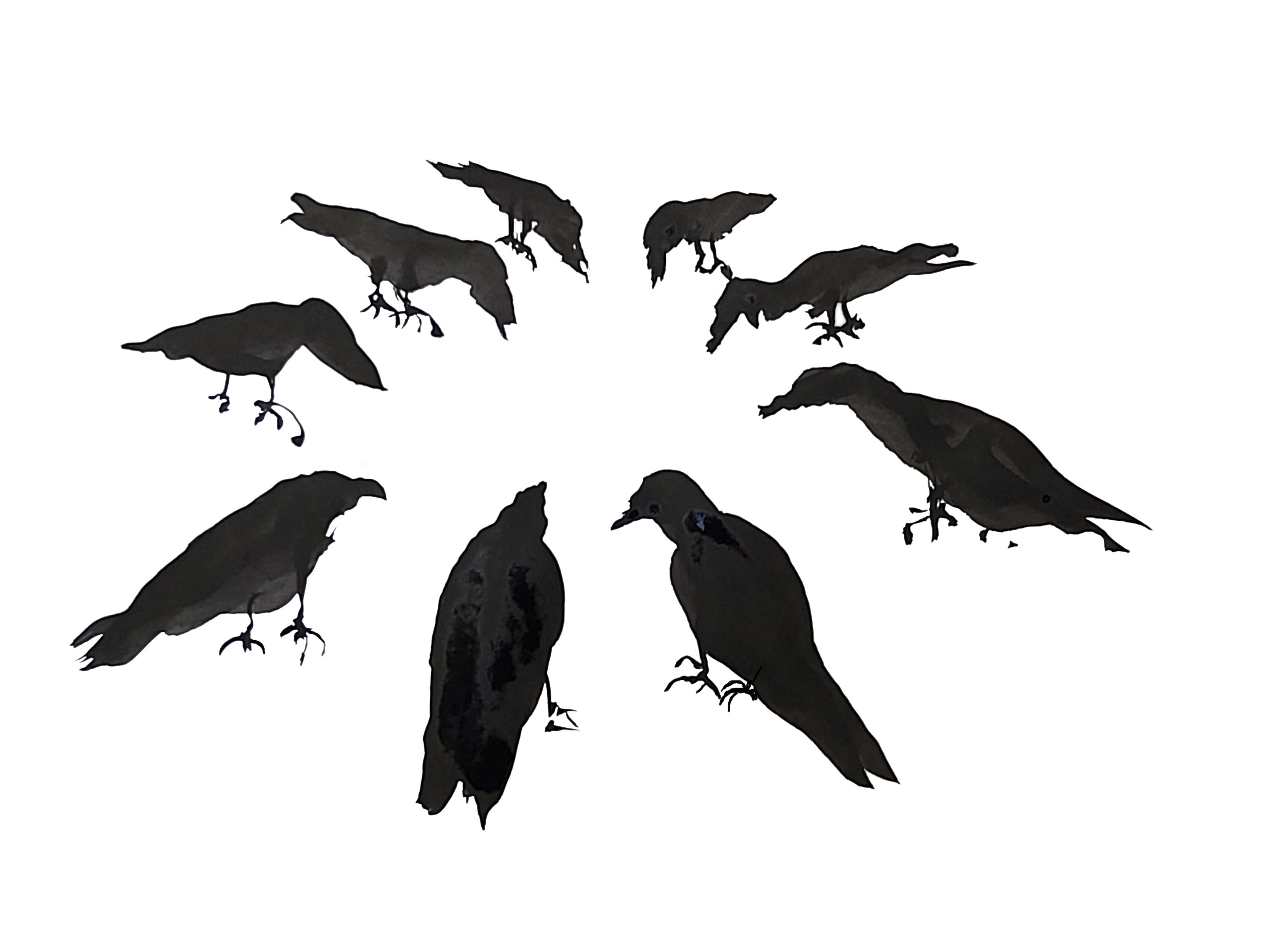 They are my neighbors and old residents in the area. Probably older inhabitants than we homo sapiens species and still living in a perfect harmony and symbiosis with the human built environment . Of course, they are a bit selective when they have chosen this old Porvoo area like us.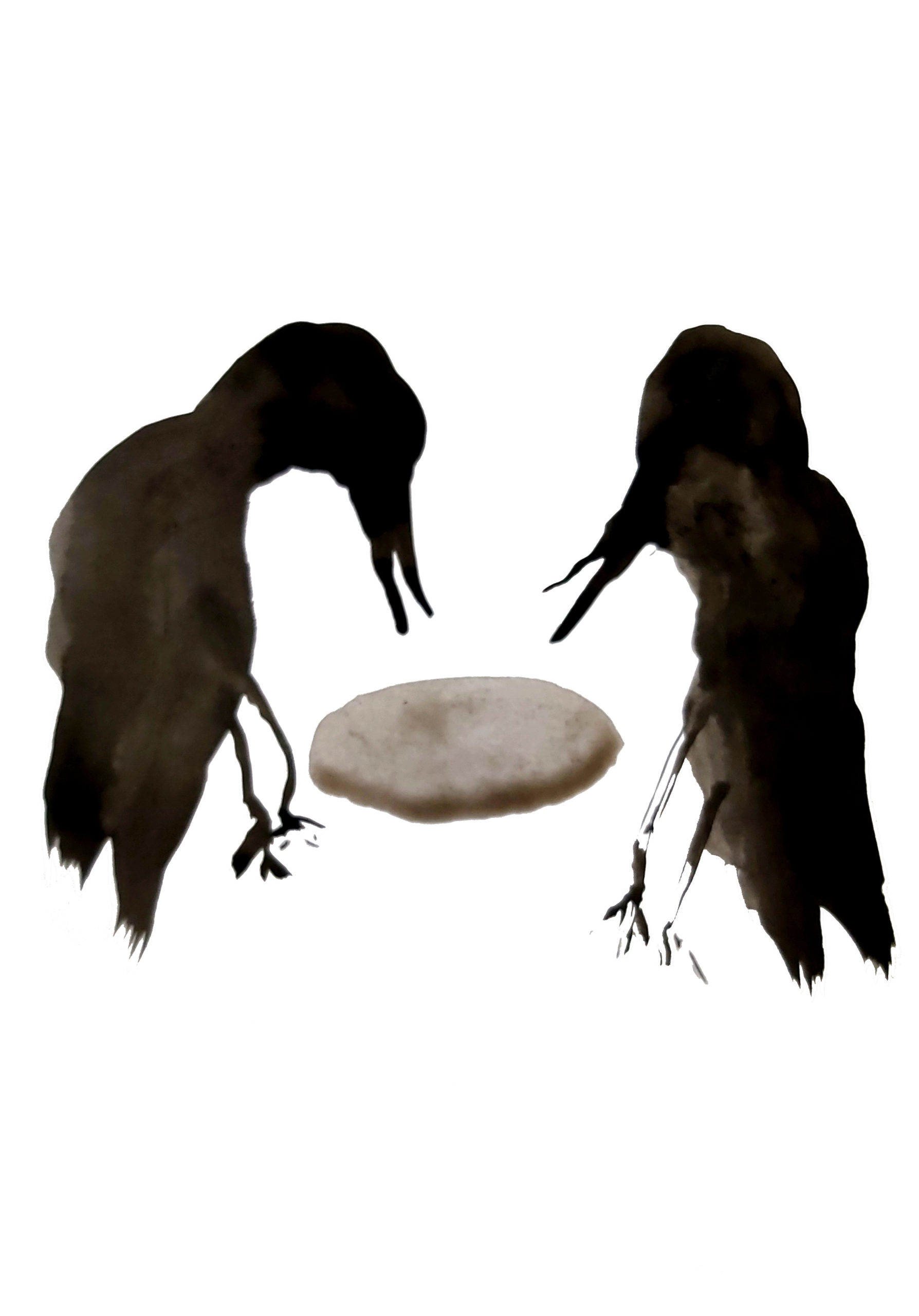 "Our Puddle", 2020, ink on paper
Human inherent fear has made these black birds doomsday trumpeters, ravens of the Death, guardians of the underworld, and everything else gloomy – but not for me. No.
For me, they represent more playful and curious neighbours living next to humans and other animals. The most memorable memory of our water dog on the rock of our backyard is illuminating. On a hot summer day, as the rocks warm up, our water dog Luigi is lying on a hot rock, completely immobile enjoying the perfect heat, and at the same time the jackdaws just keep teasing him and our Luigi is just totally still without even bothering to raise his eyelids.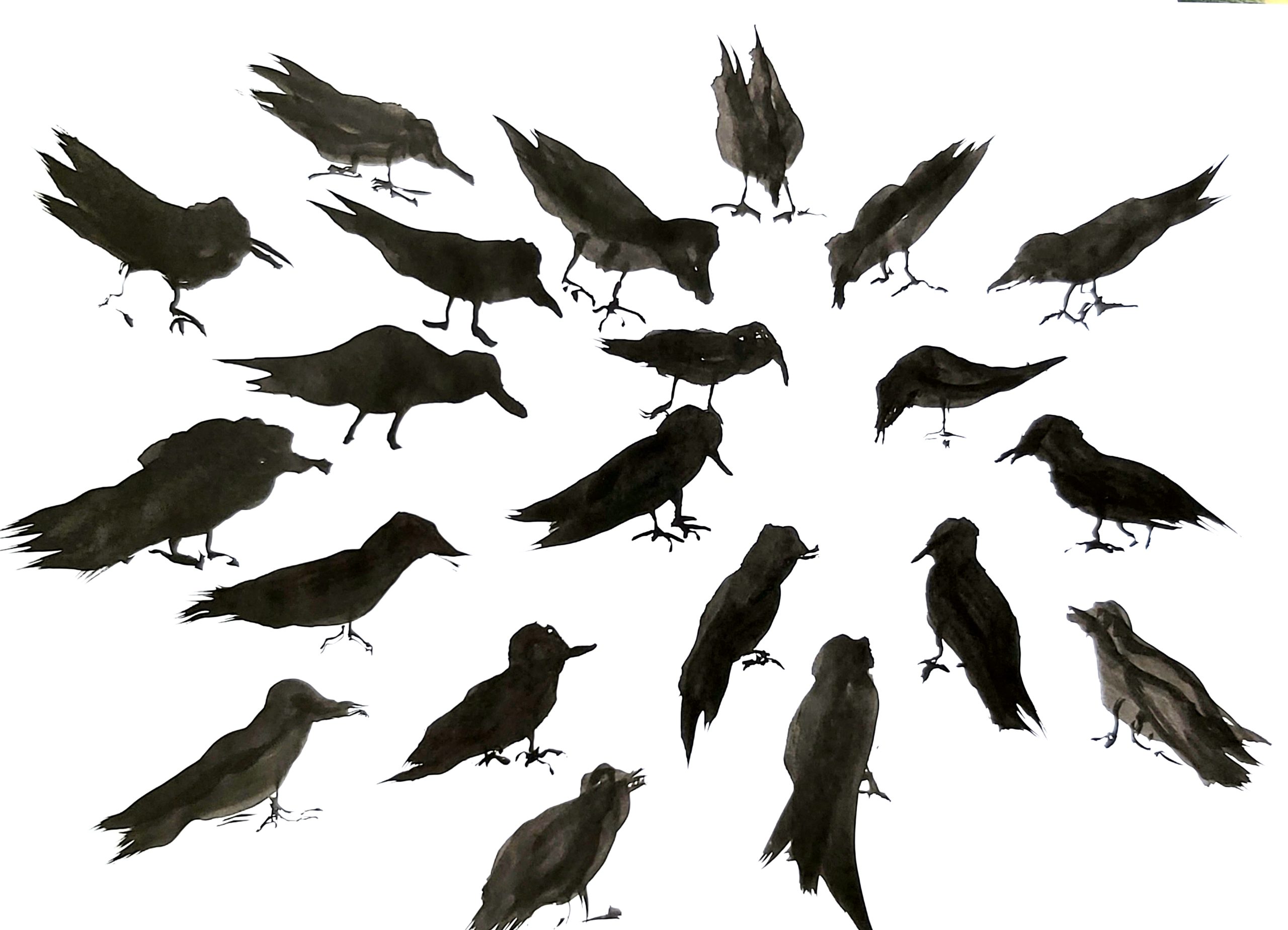 "Common Hunger", 2020, ink on paper"
Various stories can be found but this tells of the playfulness of black birds.
Of course, with the raven, for example, I have had a relationship between a painter and an art critic in Tervakumpu in the forest near our summer place. I painted a big 12-meter painting in the woods in the summer of 2017 and every time I painted something red the raven came a few feet away and started his loud protest because I used the color red. It continued for many days and usually it was content to observe the situation but the color red aroused the need for comment and this strange interest in painting was somehow special contact with us 2…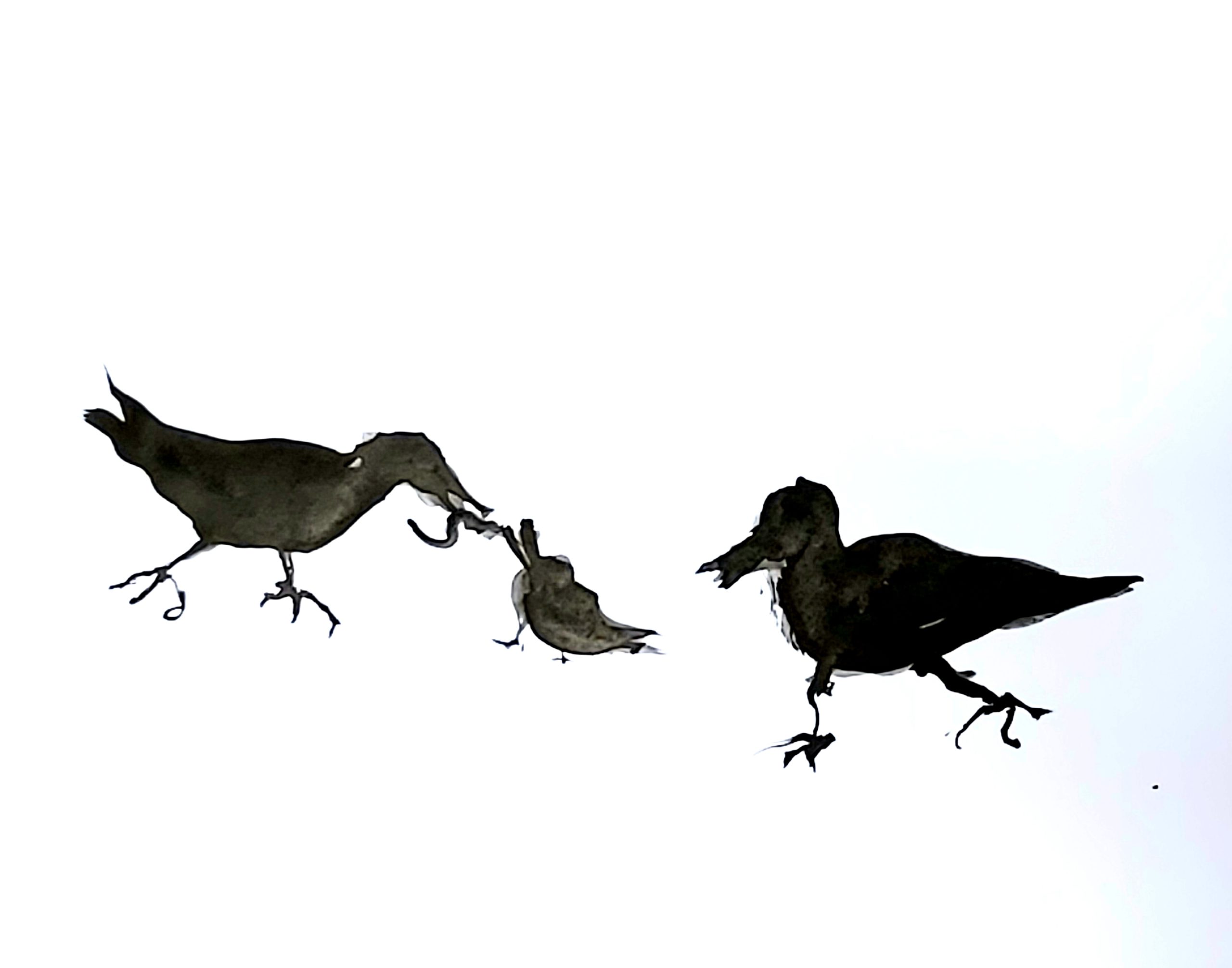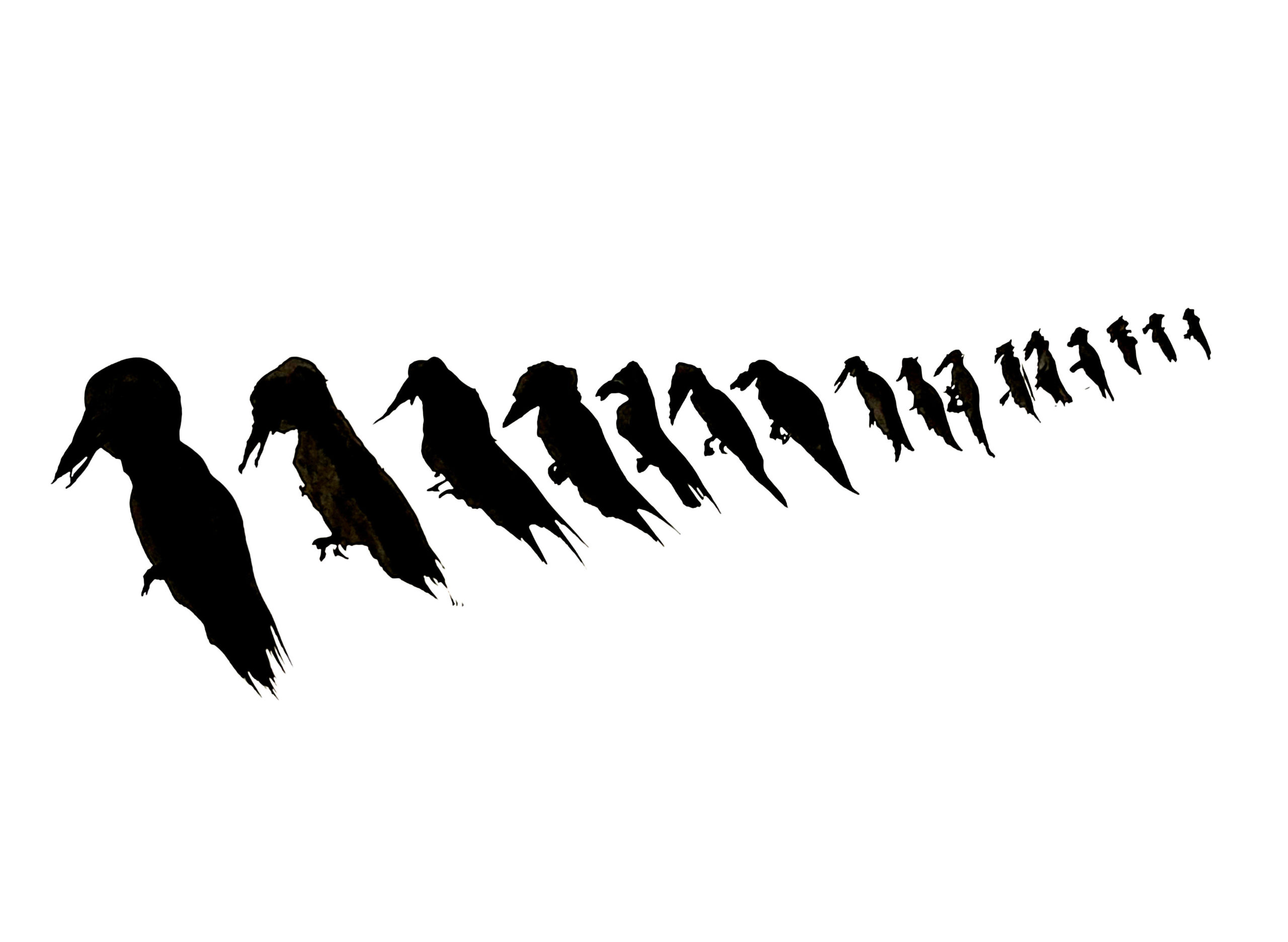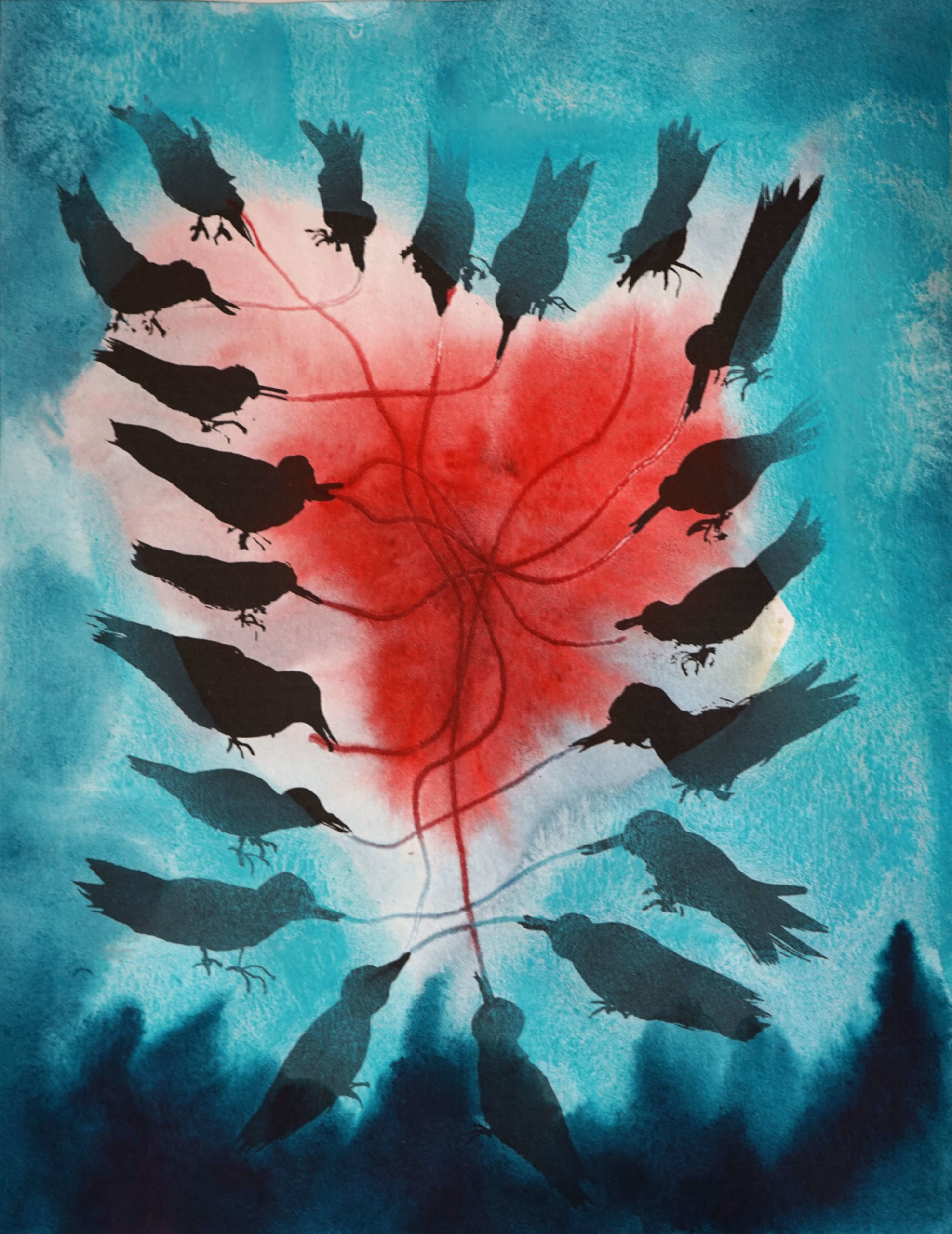 "Everybody needs Love", 2020 watercolour and pigment printout on paper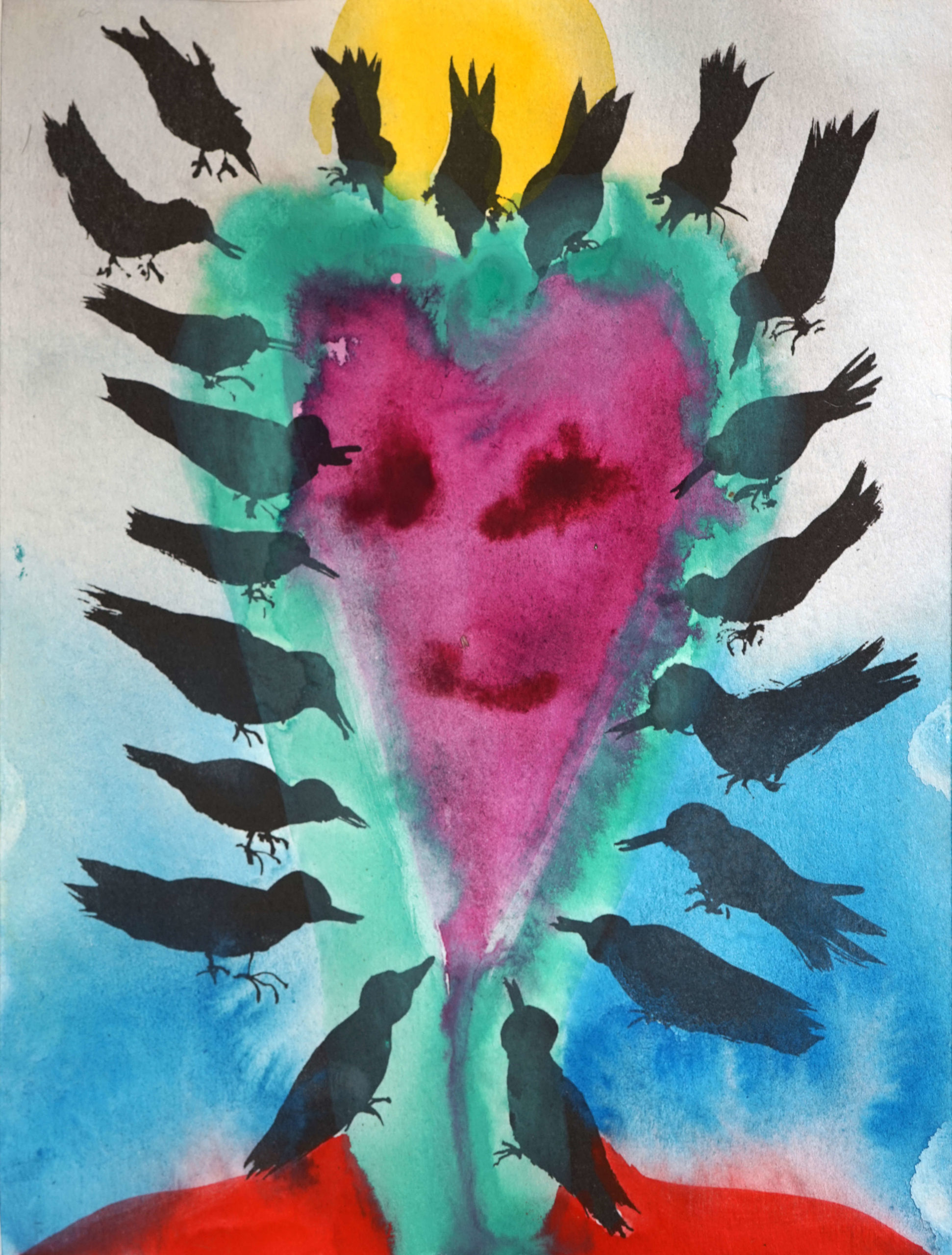 "Heartman", 2020 watercolour and pigment printout on paper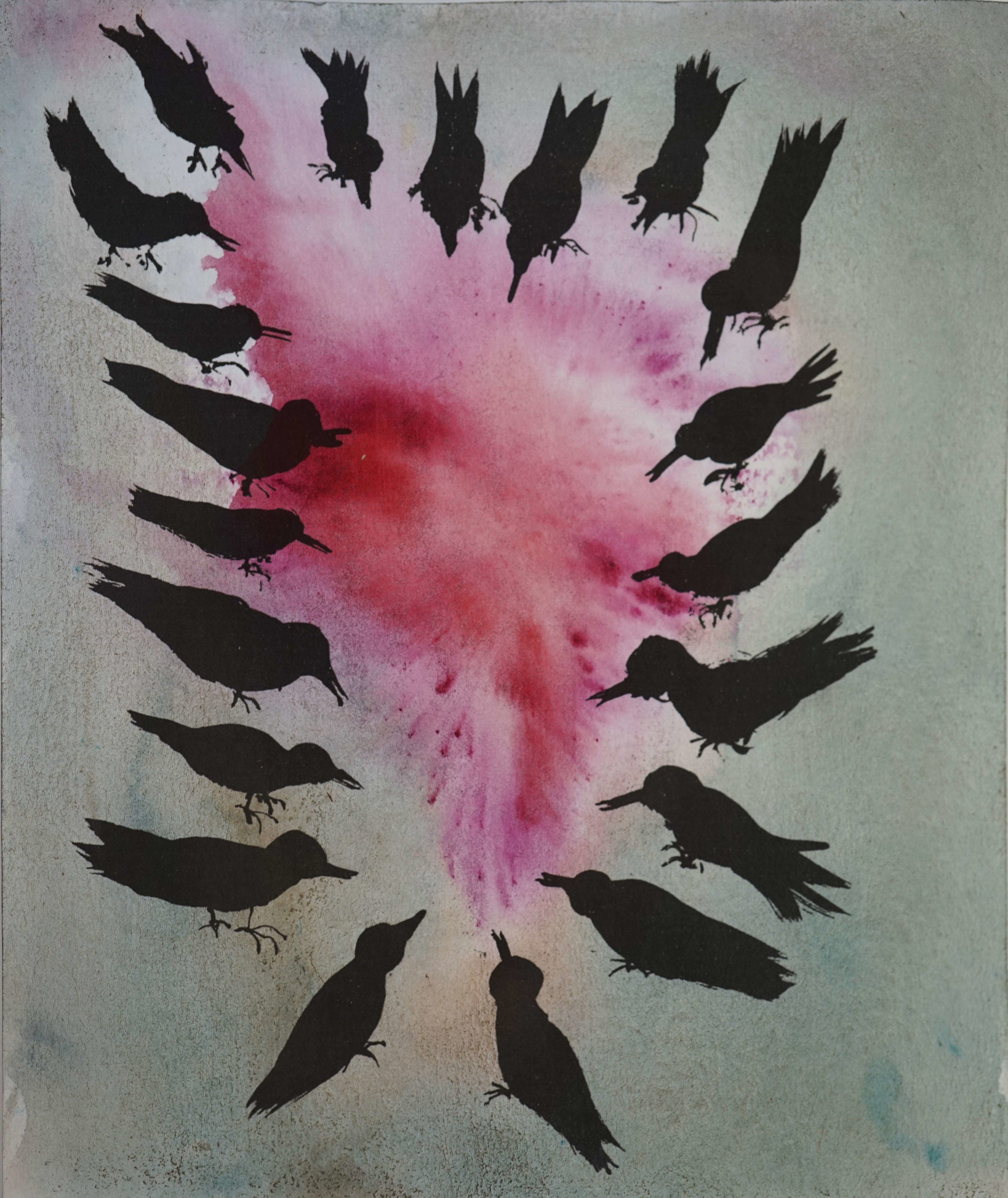 "Everybody needs Love", 2020 watercolour and pigment printout on paper