As a process Hytönen's painting is very free-flowing, too. He is a fearless artist who moves without prejudice around the various domains of painting. He sees its potential and again and again demonstrates that the limits of painting are constituted solely by the painter himself. He mingles watercolour, spray painting, drawing and photography with humour, psychedelia, nature, details from everyday life, and art-historical references.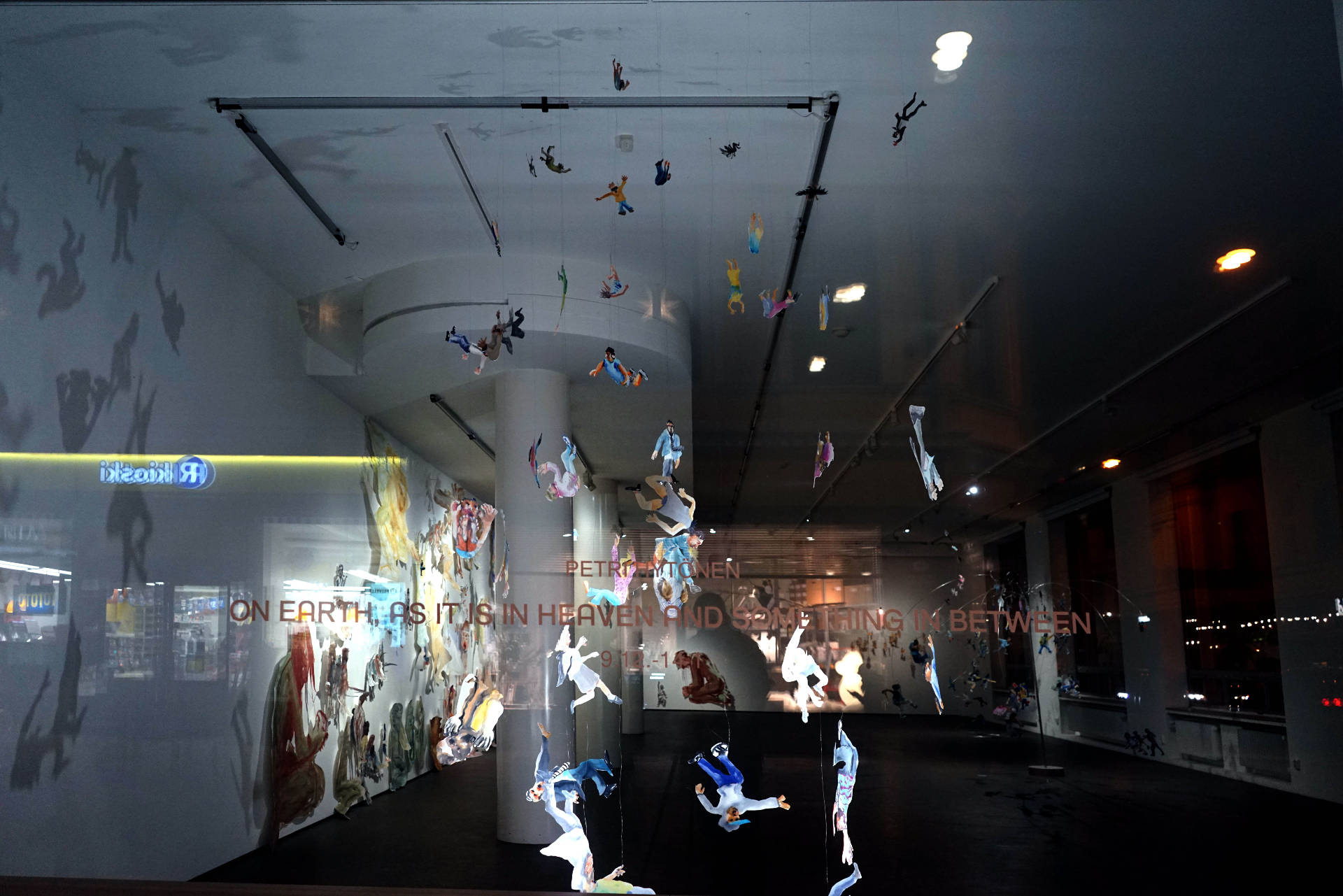 For "On earth, as it is in Heaven and Something in between" he has made three-dimensional, mobile-like, modular watercolour paintings in which he foregrounds human beings and the moral questions with which they are constantly confronted.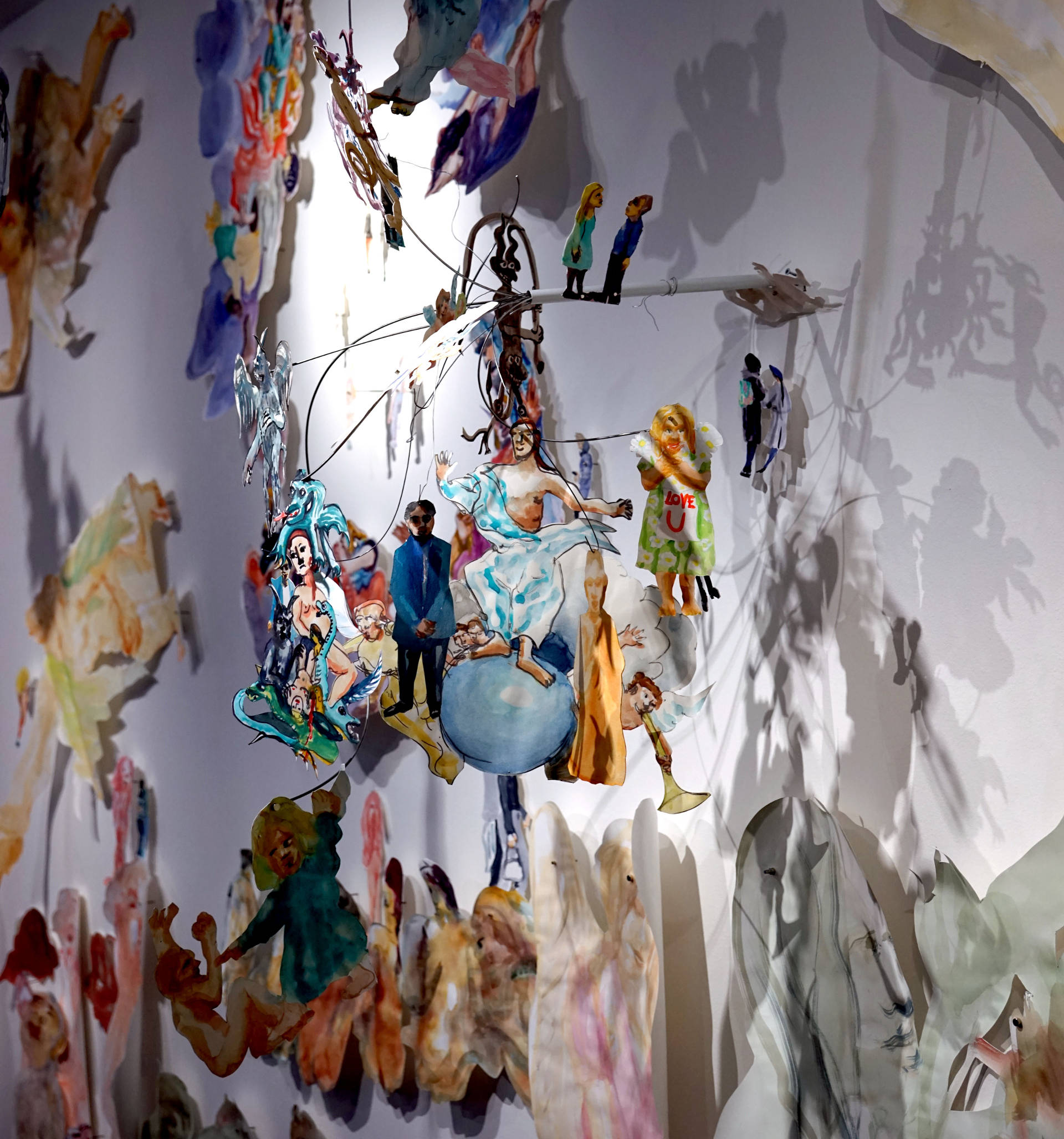 Hytönen systematically bursts the bubbles that separate individuals construct around themselves. While one of them has the wind beneath his wings, another plummets straight down towards the unforgiving earth. A virtually invisible, but central character in the exhibition is the caveman; that primitive forefather who lives on in us from generation to generation.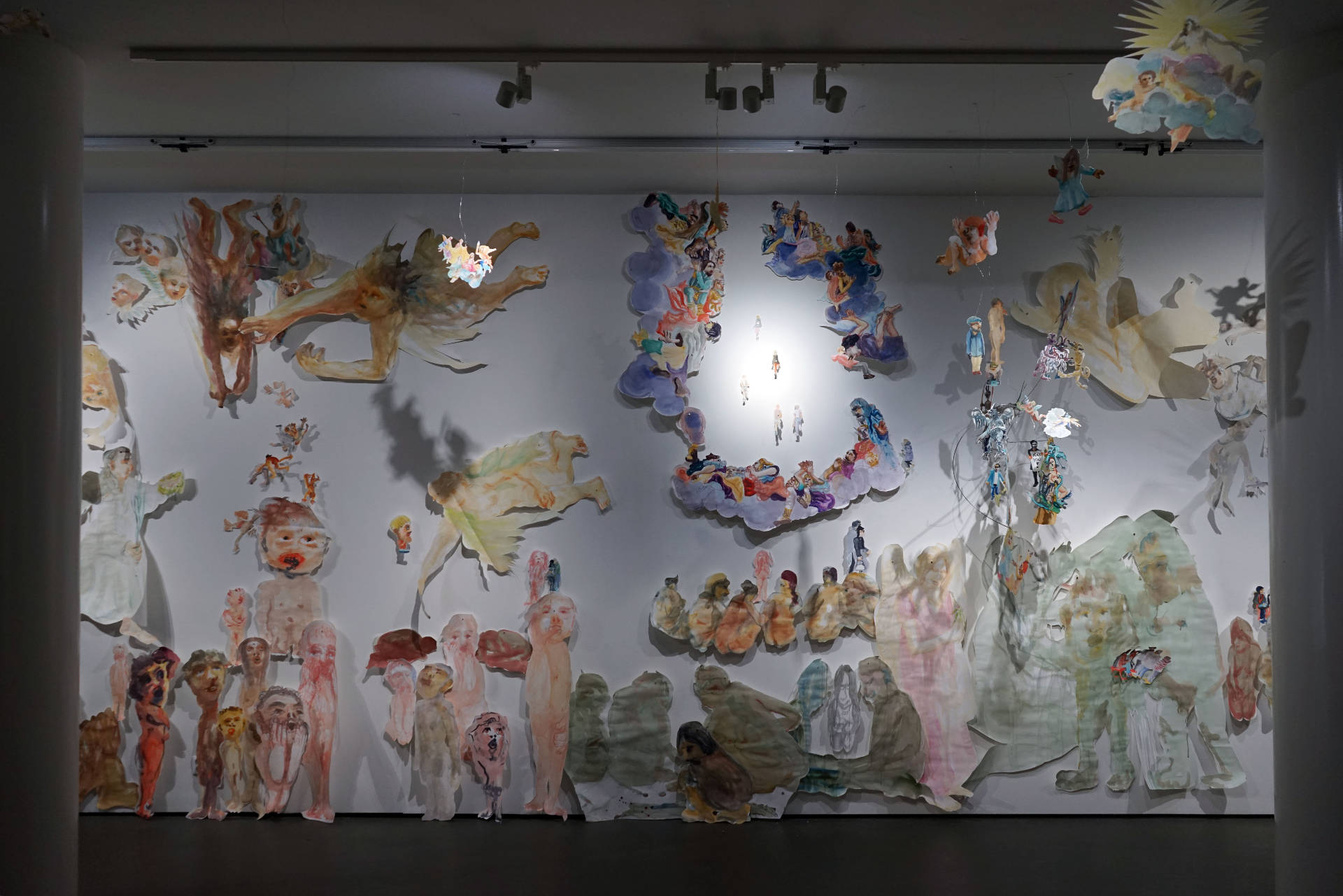 Despite the fact that human beings develop and advance by creating traditions, cultures, religions and moral precepts, still they always carry with them the animal, the creature they really are, with all its physical and emotional desires.
Markus Åström
Curator